Wow, I am just a postin' momma today! Well, the reason for this one is because I made the mistake of visiting Marsha Neals' Etsy shop,
Marsha Neal Studio
, and bought these three pendents. Aren't they great? Yes, they're yellow. I'm planning to use them in my Spina Bifida line. Yellow being the color of Hope for Spina Bifida and, in the first two pendants, the design puts me in mind of the spine and nerves that those born with SB have to deal with. (go to the
Mayo Clinic
to learn more about SB)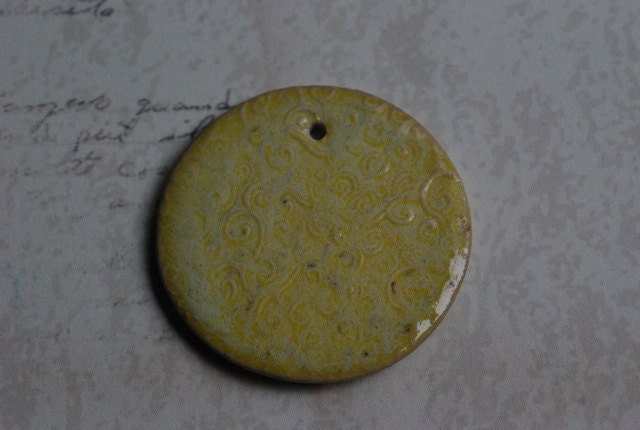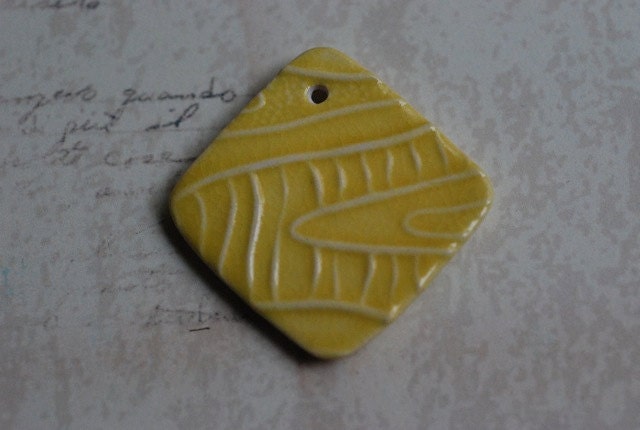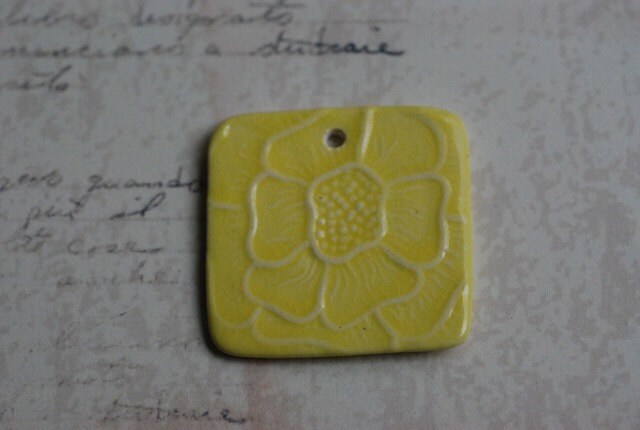 The 3rd pendant, the flower, is about hope; hope for the children, hope for their future, hope that all parents who deal with SB as their children grow struggle to keep alive because those kids do things at a different rate and level than "other kids" and because they want their kids to know it's about THEM, not about the SB they live with. The first one I make will be going to my personal SB Momma who has taught me about living with this handicap. Being a mother to an as-active-as-possible little boy with SB and her hopes, fears, worries and tears in spite the knowledge that God is still in charge of all things. She doesn't know it, of course, it's a surprise (unless she reads this) but the other two will be for sale as soon as I get them made and MY Etsy store up and running. Thanks, Marsha, for having your Destash Sale!